When One Life Meets Another: A ShinSato Fanzine
Available for direct download October 25 - international ShinSato Day!

"When One Life Meets Another" is a fanzine focused on the relationship between Shinji (Paul) and Satoshi (Ash) from the Pokemon anime series.
14 artists and 4 writers have come together to produce the very first English ShinSato Anthology! You can find the full list of contributors here.
SPECIAL DEAL! Any zine bought before Oct. 28 Oct. 31 will include the full images of the postcards included in the PDF!
Please note that this is a non-profit project and all sales are non-refundable. In addition, we ask that you do not re-distribute any part of the zine or post screenshots of any of the pages. However, feel free to tag us on social media to give us your feedback!

For more information, please visit our tumblr or twitter.
Purchase now
Get exclusive access to this fanzine by purchasing while quantities last.
Digital Zine with Postcards
50 pages / A5 (148mm x 210 mm) size / 14 artists and 4 writers
Orders before Oct. 28 will include digital versions of the postcards in the PDF!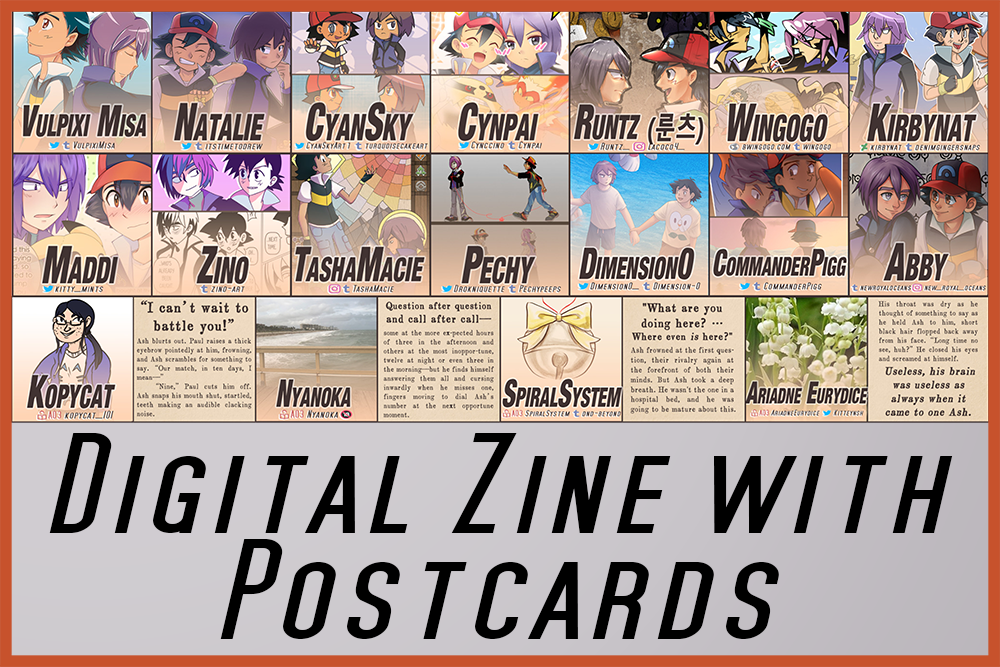 You will get access to the following files:
When-One-Life-Meets-Another-A-ShinSato-Fanzine-w-Postcards.pdf
9 MB